---



THE SHINIGAMI APPLICATION


Name: Victor DawnHammer
Alias:Golem
Real Age: 539
Phys. Age: 29
Gender: Male
Personality: Victor will normally stay away from others and only work with his creations. But Victor is a friendly person that will play with children in their games, though his creations scares most due to their looks and sounds. He will not leave his lab unless he is called by the higher ups or he wants something from the outside work or cause he needs a break from it. Though the other scientist are scared of him due to his 'helpers'. He also likes playing video game in his free time and collection stones and creating costumes from his favorite stuff will also create 100% working models of item if the items is realistic. But other then that he tends to do what he is told or does what he wants in his free time.

Victor has 5 helpers/creations that act differently and have different means of their creations.
Ghost: Act as Victor guard and lab help, Ghost is super aggressive and protective with his creator, he can regenerate from anything.
Shade: Acts as Victor's informant and fetcher. Shade is very calm and loves to sleep most of the day away, she looks like a cat and acts like one when she isn't helping victor.
Min: Acts as Victor's intern. Min is a mimic that normally takes the form of a beautiful woman with large knockers, but Victor told her not to. She acts like a doll, no emotions but imitates it.
Axle: Acts as Victor's word of wisdom. His personality is that of a wise old man, though he looks like the Irish mythical beast Drake.
Bás: Acts as Victor's pet. Though nicknamed Leo after his late teacher, Bas normally is docile but when it attacks it drains all of the life force from the person it attacks and is unkillable but normally will not attack anyone unless they attack Victor.


---




CHARACTER APPEARANCE


Height: 6'2
Weight: 177 LBS
Physical Traits: Victor looks like a normal Irish man, a creamy white skin with dark blond hair, though he had hazel eyes. Though it is very rare to see him out of his armor. The armor is his weapon which looks like something out of the metroid games. It was made for controlling all kinds range battles. This is why his nickname is golem because of his armor and people very rarely seeing his face.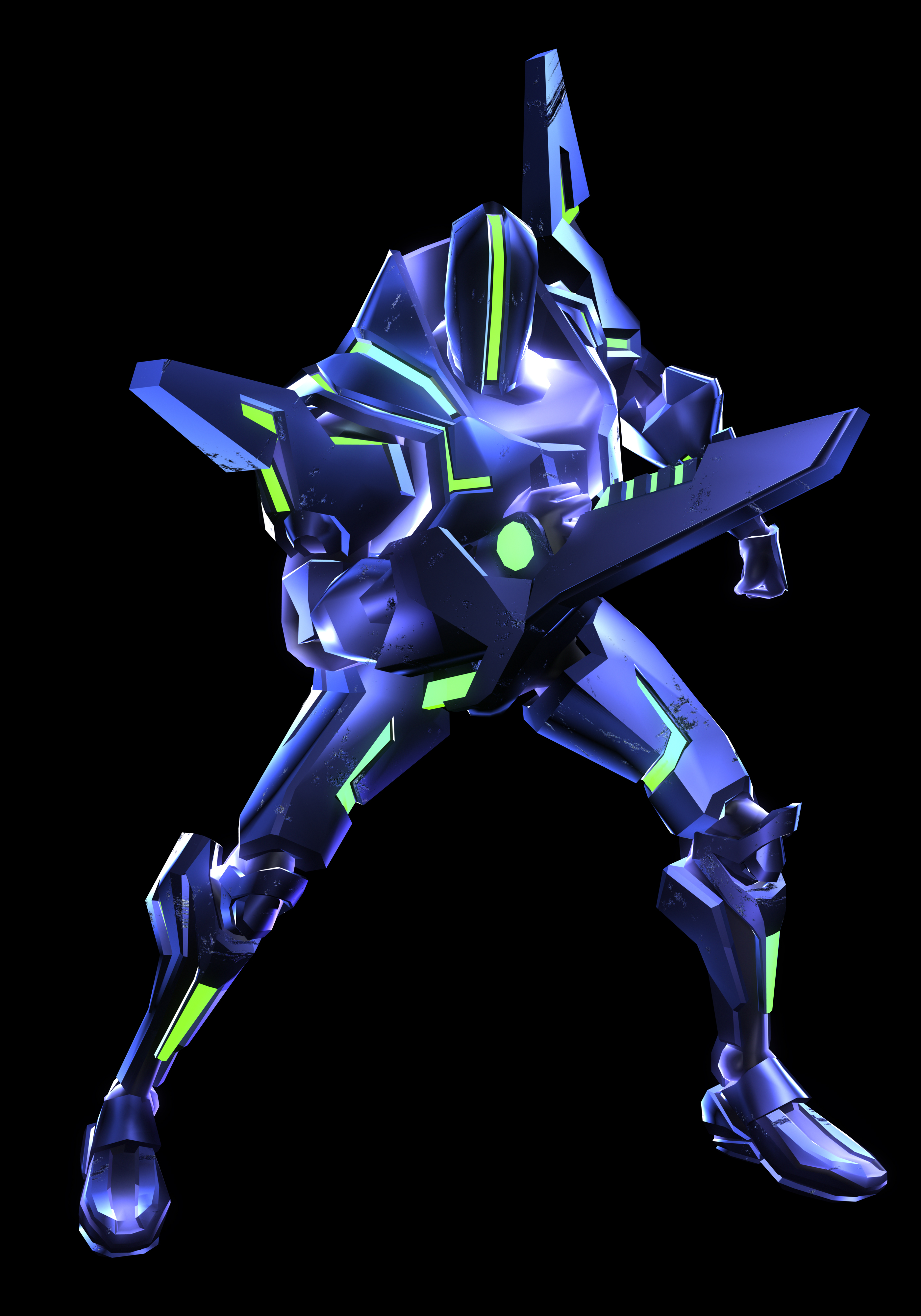 Ghost: Looks like something you would find in a subnautica



Shade:Looks like a demon cat



Min:Looks like a maid with large knockers most of the time but has no real form

Axle: Like a drake



Bas aka Leo: Like a metroid

---




THE COMBAT INFORMATION


General Fighting Style: All range combat
Strengths: Defense, Durability, Stamina
Weaknesses: Over welling forces: Can get over well fast if the opponent has more people with them.

Ability Name: Blaster, Construct
Ghost: Warp energy
Shade: Void Walker
Min: Mold
Axle: Ancient Wrath
Leo: Leech
Ability Description:Blaster: Creates energy that can be fired at a 25 meter range and can be charge up for more damage (can fire what ever element the blade is on also have the same power as a Shō) This also include missiles which take no energy but only have 75 missiles per battle.
Construct: Allow User to create anything from the material's around them
Warp Energy: Lets Ghost teleport and throw destructive energy at enemies but fires at a very slow rate. The energy blast are as strong as a Shō. Teleportation has a three turn cool down
Void Walker: Lets Shade step into a shadow zone making her seem invisible but can not attack anyone with in this zone so the user must leave to attack.(can not enter shadow zone until next turn and can not leave zone until the next turn)
Mold: Lets Min transform to what ever or who ever she want to, and also taking on their traits and ability but she must see them first to use them.(the power is only as strong as a tier 3-2)
Ancient Wrath: A powerful beam that Axle can fire out of his mouth but has a large charge up time (as power as a Haien but charge time is 7 turns and cool down is 7 turns)
Leech: Literally let Leo drains the life force out of target but must attach to the enemy (only 10%)


---




ZANPAKUTO


Sealed Appearance: Victor uses a strange armor made from his weapons, he modify it to suit him will more combat control. The armor provides more defense then normal cloths.
-The blade has three other modes (Ice,Electric, and Plasma 'aka fire')
-Left arm contains a Grappling Hook that can pull enemies in close (range is 15 meters)



Zanpakutou Name: Protector
Call Out Command: Eagla mo wrath


---
SHIKAI
Appearance:

Abilities:
Fully auto: Increase range attack speed by 300%
Sniper: Increase range of range attacks (25 to 50)
Max Charge: increase the damage on charge attacks by 1.5x
Reinforce: Doubles defense but make user alittle sluggish. (2 turn cool down)
Orbitals: Summons orbitals for more fire power (can only summon two in this form, 4 in the next and 8 in the final form, orbitals only do 1/3 the non enhance  damage the user can do)
Nova Bomb: Triple the splash and double the damage on missiles but loses its lock on if used and uses up 25 missile.(splash 15 meter, same power as Jūgeki Byakurai)
Swarm: Creates 10 smaller missiles that do 1/5 of the damage a normal missile does but increase lock on (has the same damage as two missiles)(normal missile is the same as a Byakurai)
Bootleg: Allows user to copy a less powerful version of a persons ability and can only be used in battle with the person and must be remade if it want to be used again (the ability only can used once per battle and the bootleg power is lost once the battle is over the Bootleg ability is gone until the next time the same opponent fights the user)

Boosts: Defense 2x&Attack 2x


---




BANKAI


New Name: solas bringer
Appearance:


Abilities:
Arcane Light: Generates light that can be used as alt fire for his stander beams
Ark Blade: Adds a light aspect to the plasma melee mode
Ice Missile: Adds ice elemental damage mode to missiles
Lightning Missile: Adds electric elemental damage mode to missiles
Boosts: Speed 2x,Damage 2x,Stamina 3x



---




TOUKAI


New Name: Armageddon
Appearance:


Abilities:
Dark matter: Generates dark energy and can use it as alt fire to his stander beams
Abyss blade: Adds dark aspect to ice blade mode
Dark & Light Missiles: Adds both Dark and Light elemental damage modes to missiles
Fire Bomb: Adds Fire elemental damage mode to missiles
Boosts: Strength 4x,Defense 4x,Stamina 3x & Speed 3x


---




BACK-DROP


History: Victor was born in Ireland during the renaissance, he was a strange child cause he studied more then play like the other kids. When he was 21 he went to Italy to study under their great minds. Lucky for him he learned under Leonardo Da Vinci. He worked with him like equals at the time but sadly he died from a deceased and died at the age of 29. When he came to limbo he knew he was dead and didn't deny it. For 30 years he walks around the world and saw all its beauty but when he came to Japan he was nearly killed by a hollow. Lucky for him he was saved by a soul reaper who seemed younger then him. Victor ask who he was, they just said "I'm a soul reaper". Victor then ask if he could join them in becoming this so called soul reaper. When he became one he speed though basic training like nothing though he didn't want to fight, instead he entered the science division. He did his own projects alone, his first creations was Bas, then Ghost, then Axle, then Shade, and finally Min.
Side Notes: Ghost can warp and warp with others every other turn (once every 2 turns), he is the only one that fights beside Victor. Victor rarely will fight even if war happens but if the higher ups say he has to fight he will support is allies. Min does not have a official form yet. Victor can't fight by himself so he always has Ghost with him. Also he likes to bludgeon people he hates and will also stab a bitch if needed.
Roleplay Sample: While I was working on some projects I've been working on for a while Leo flaw into my lab. Shade was chasing him for some reason, they didn't knock anything over of real impotence but they were breaking stuff I need to use later, I yelled at them telling them to stop. I then asked Shade why she was chasing Leo, she said "He stole my favorite toy and the hide it somewhere, where I can't get it" though Leo couldn't really talk with words he could communicate by noises that sound like someone drowning or by Morse code with either light from his head or by taps. Anyway i'm getting of track here, Leo then said "No I didn't, you just lost it and can't find it ya dumb cat." I told both of them to stop and ask Leo if he did take Shade's toy. I knew Leo would never lie to me, Leo said he didn't. I then told Shade to remember the last place she saw her toy. She was about to say but Min slammed opened the door and screamed "SHADE WHY DID YOU LEAVE YOUR DUMB TOY IN MY BEAUTY KIT" Shade snickered and said "Oh ya, I left it in there so you would stop you from becoming that bimbo that master told you not to transform into." Axle then came in raged cause Min destroyed his bed. Ghost then zap them all and told them that I was working and not to bother me while i am working. I then thank Ghost and went back to work. I would later tell them not to mess with each other stuff at all.




Last edited by Quill Elderwood on Wed Aug 02, 2017 8:15 am; edited 2 times in total