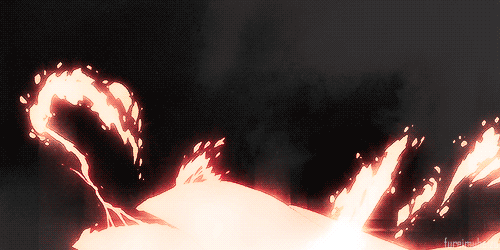 ---
THE VISORED APPLICATION
---

Name: Shana Hirai
Alias: Enpatsu Shakugan no Uchite, The Unrelenting Inferno
Real Age: 75
Phys. Age: 13
Gender: Female
Personality:
If one was to try and some up Shana in one word, well there truly is only one word that would fit her personality, and that word is complicated. She is normally a calm and analytical individual with a gentle heart, and a strong desire to protect those around her. However due to her innocent nature in some matters she can be quite easily embarrassed or flustered, causing her to tell whoever was causing the discomfort to 'Shut Up! Shut Up! Shut Up!'. She is also quite driven, pursuing her goals with great zeal.

Though when she is eating sweets she seems like an almost different person than the flame-wielding warrior that she is. In fact to any onlookers she would appear to be nothing more than a little kid enjoying her treat, with a innocent smile on her face. When around people, both those she knows and those she doesn't she tends to remain quiet, keeping idle chatter to a minimum, and answering any question she is asked as succinctly as possible.

In battle her personality changes depending on her opponent. For most hollows, she is silent aiming to quickly and quietly dispatch her foe. Against a more troublesome opponent if the attempt to quickly finish the fight failed she tends to taunt her opponent trying to make them make a mistake that she can capitalize on. In both of these situations however, it does not stop her from analyzing how her opponent is fighting, just in case they get away and she has to face them again in the future. However when those she cares about, or have sworn to protect are in danger, Shana loses it, becoming reckless, and aggressively attacking and leaving gaps in her defenses.

Likes and Strengths:
• Melon Bread: Shana loves melon bread, the sweet flavor, the crispy texture of the outer crust, the soft spongy texture of the bread. She enjoys taking a small bite of the crispy crust, and then a bite of the spongy inner.
• Sweets: While Melon bread is her favorite, Shana enjoys all things sweet.
• Rain: Contrary towards her abilities and strengths with fire, she enjoyes the rain and how it seems to wash the world clean with its presence.
• Sunrises: Shana enjoyes watching the
• Analytical: Shana's has a habit of analyzing the world around her. This can be both a strength and a weakness due to her occasionally over analyzing. This also allows her to fight hollows without anger or hatred clouding her judgement, because she knows no matter how vile their actions may seem they are only following their nature and their desire to fill the void in their existence.

Dislikes, Fears, and Weaknesses:
• Bitter things: Shana dislikes anything bitter, especially beverages. She will either pour them out or load them with a bunch of sugar.
• Being Weak: Shana is both afraid of and dislikes being weak. In her past she was too weak to save her family, and is worried that she will be too weak to protect those who have taken her in, and given her a new home.
• Cold: Shana strongly dislikes the cold, and has even shown to have a reduced capacity to fight in lower temperatures weakening her abilities and even slowing her moves.
• Bullies: Shana absolutely abhors bullies and anyone who would use their strength/position to pick on those under them. She has strong beliefs that the strong should protect the weak and will violently object to those who bully the weak.
• Fish, and other seafood: Shana finds fish absolutely disgusting, the way they stink, their cold lifeless eyes, just about everything about fish disturbs her. While she may occasionally admire the scales or patterns of them she still won't reach out and touch them.
• Temper: Shana has a temper that is as fiery as her hair, and potentially even more volatile than her Zanpakuto. While over her life she has learned to keep it in check when it flares it tends to be bad. First burning away her logic and reason, and then followed quickly by whomever caused it to flare.

Ambitions/Dreams/Goals:
• Becoming Stronger: One of Shana's greatest goals in her life, well her after life is to become stronger, not for selfish reasons, but so that she can protect those around her and so that she will never have to suffer the feeling of losing those close to her again.
• Finding her Sister: Shana's Twin sister, Yukari had gone missing while Shana was still alive. Though she knows Yukari is no longer among the living she continues to search the soul society hoping to one day reunite with her.
• Learn More about Alastor: Alastor is the spirit of her Zanpakuto and as such it is only natural for Shana to desire to learn more about him, and through doing so learn more about herself.


---
CHARACTER APPEARANCE
---

Height: 141cm tall (approx 4' 8")
Weight: 35kg (approximately 77lbs)
Physical Traits:

Spoiler:
Shana has silky smooth fiery red hair stretches down to about mid-calf on her with one stubborn section that sticks up towards the back of her head making it appear as though she has a single crimson antennae sticking out of her head. She normally leaves it loose flowing around her, more a distraction to her enemies than to herself. Though when she is cooking she tends to put it up in buns on both sides of her head, to keep it out of the way, and when she dresses formally she will occasionally take the time to braid into a pony tail, or drape it over one shoulder.

Shana's most striking feature would probably have to be the scarlet irises of her eyes. While she may appear young her eyes convey her age, and the pain of her experiences rather well. Though when she is happy or eating sweets they light up and all signs of the pain and sorrow that she has experienced in her life seem to melt right out of them. Just like when she is eating sweets while she is combat, the pain in her eyes seem to melt out of her, though rather than lighting up and becoming filled with joy, the take on a stern focused appearance while she watches her opponents every move. When enraged Shana's eyes seem to literally ignite, glowing with an intensity that is only matched by the flames that is produced form her zanpakuto.

The rest of Shana's face seems rather plain in comparison to the appearance of her eyes and hair, though it is considered by some to be rather pretty and definitely of asian descent it doesn't have any other remarkable features. Her nose is small with a slight point, and her lips are thin, and almost always in an almost arrogant looking smirk. Though she rarely smiles when she does it is from the heart, and can be rather infectious. When flustered or angry the smirk quickly turns into a frown.

Shana herself is rather diminutive in height standing only a measly 141cm tall (approx 4' 8") and weighing in at an astonishing 35kg (approximately 77lbs). Underneath her lightly sun-kissed skin exists layers of thin wiry muscles tightly bound together giving her a rather slight build with thin, well toned limbs, that can naturally lift more than they can appear to.

Style/Clothing:

The Pendant: This is the one thing that all of her outfits had in common, no matter while in the Gotei 13, or while in the real world. It it is a pitch black gem with what appears to be an explosion of fire in its core, with a silver setting with what appears to be two gold rings wrapping around from the back to hold it in place. The pendant itself is attached via a steel chain around her neck.

The Pendants Image:

While with the Gotei 13 Shana wears a standard Shinigami uniform with her hair hanging loose, and her zanpakuto at her waist, The only deviation from her and the next individual who has just left the Shinigami Academy was the pendant that she always wore around her neck.

While in the human world (post Vizard Banishment), Shana tends to wear two main outfits, depending on where she is. Both of these she will wear with a long black trench coat that goes down to her ankles.

The first is a standard girls high school uniform, With a white button up blouse, dark green collar and skirt and a beige bow, worn while she is at or traveling to or from school, in an attempt to fit in and learn more about the world in which she was now living. She also wears long black stockings that go up to mid thigh, disappearing under her skirt in still weather, and brown loafer style shoes.

The second outfit is by far her preferred, worn whenever she gets the chance to involves a black form fitting vest like shirt with a silver zipper that comes up to her collar bone. A black pair of relax-fit jeans held on by a black belt with crescent moon shaped buckle, adorn the lower half of her body. Her feet are covered by a pair of black combat boots.


The Black Outfit:

Tattoo's/Scars/Etc:
She has one scar just below her heart on the front from where the claw of a Hollow pierced her, while ripping her soul from her body.


---
THE COMBAT INFORMATION
---

General Fighting Style:  
While Shana did not have any actual combat training prior to joining the Shin'ō Academy she had found she had a knack for both Hakuda and Zanjutsu, leading her to prefer a more close-range combat over a longer range. Though that is merely her preference, not a limitation to her abilities. Her actual fighting style fluidly combines the use of Zanjutsu and hakudo, using each as if they were complementary tools of one another rather than as separate techniques. Even when focusing on using her zanpakuto, she will use her whole body in combination with her swings, such as striking the back of her blade with her foot to increase its cutting power. In order to provide an essence of unpredictability, create openings, or even to just break deadlocks Shana will use either Eishōhaki or in some rare circumstances fully encanted kido.

In training Shana is just as aggressive as in a real fight, though she tends to start slower, and will even go as far as to let her opponent set the pace. However if she feels that the sparring session isn't progressing fast enough she will attempt to take control of the fight and increase the pace of it herself, and when this happens, she will relentlessly attack her opponent forcing them to play defense.  However no matter how the match turns she will intently watch her opponents move looking for openings and tells to take advantage of. If and when she finds any she will intentionally strike at them with all of her strength, and if using her zanpakuto she will turn the blade mid swing striking with either the flat or mune (back) of the blade. As long as the opening didn't turn out to be a trap, then Shana will talk to her opponent after the fight and give some pointers, hoping that the combination of the pain and lecture will at least breed awareness in them and in turn maybe save their lives some day.

Shana takes all real fights seriously right off the bat, trying to end it quickly, with as little energy expended and damage received as possible. This is especially evident when her opponents are the underdog in the fight. Against opponents that are closer to being at the same level as her, she tends to take a bit more caution, though not much. If she senses that her opponent is definitely stronger than her, her choice of actions will depend on the situation that she is in.

If She is trying to protect someone or something, she will attack head on to try and draw her opponents attention away from what she is protecting, or if possible to buy enough time for what she is protecting to get away. If she can successfully get their attention and start leading them away she will try to force them into traps to wear them down, and restrict their mobility before either turning to deliver a finishing blow, or making an earnest attempt at escaping with her life. If there is no one or anything to protect in the area, she will just follow the latter half, of that, using hit and run tactics, all the while trying to stay one step ahead of her opponent.

Shana will also use similar hit and run tactics when she is outnumbered trying to force the fights to be one on one either through the use of the terrain to restrict the directions that they can come from, or by using the natural difference in speed that her enemies will have with one another to put space between them, and thus force a one on one confrontation for a little while, at least.

Strengths:
Agility - Shana's size, and appearance has made her a target for all kinds of attacks through out her life, she learned quickly that her best defense was to just not be there when the attack struck.
Hoho Master - Shana is considered to be a prodigy in the art of Hohō, and is capable of maintaining high speed movements for extended periods of time while using the least amount of steps to achieve those movements. Masters are capable of using advanced steps, which are considerably harder to initiate. A master can possibly create new techniques but it is most likely a rare occurrence.
Hakuda - Just like with agility Shana learned that a great way to keep people from targeting you was to find the biggest, meanest looking bugger of the lot and putting them down hard. This fact combined with her size meant that if she didn't want to be a victim she had to become able to prove herself a predator with and without a weapon
Zanjutsu - Just like with agility Shana learned that a great way to keep people from targeting you was to find the biggest, meanest looking bugger of the lot and putting them down hard. This fact combined with her size meant that if she didn't want to be a victim she had to become able to prove herself a predator with and without a weapon
Weaknesses:
Durability - While Shana is more than capable of holding her own in a fight, her body is that of a little girl. If she gets hit she will know it.
Strength - Shana spent more time worrying about moving quickly than striking hard, unfortunately that combined with her diminutive size has led to her strength being somewhat lacking.
Endurance - As Shana avoids getting hit whenever possible, she hasn't had much chance to build up a pain tolerance well to anything that wasn't a burn anyways.

Ability Name: Kanetsu sa Reiatsu
Ability Description: Shana's Reiatsu is unique in that it is heavily aligned with fire. So much so that the effect of releasing it will cause a noticeable increase in temperature, which will continue to rise, and can even cause certain objects to spontaneously combustion. This unique trait also increases the offensive capabilities, of fire based abilities by 20%, though it also decreases her defense against cold based abilities.

Ability Name: Hosoku sa reta Utsusemi
Ability Description: 2 Post Cooldown - The Hosoku sa reta Utsusemi is an advanced Utsusemi where Shana can leave behind a kido spell inside of the after image that will dissipate if ignored, but should the after image be struck she the spell itself will be released towards the nearest source of spiritual pressure.

Name:Kaji no sōsa (Fire Manipulation)
Description: Upon fully embracing her inner hollow and making it her own, she gained better control over her fiery powers and is now able to freely create and control flames that aren't under anothers control. Flames created with this ability can burn white hot and melt steel with ease (rp purpose) though will only inflict up to second degree burns on beings with spiritual pressure. The highest damage attacks created with this can do is equal to that of a Hado 20.


---
ZANPAKUTO
---

Sealed Appearance:  While in its sealed state Alastor looks like a regular katana, with no noticeable adornments on it. Its over all length is 101.6 cm (40 in), it's steel blade's length is 69.85 cm (27.5 in). The light wood of its handle is wrapped in a black cord.
Zanpakutou Name: Alastor
Call Out Command: Rise from the Ashes and Blaze with the Flames of Heaven, Alastor!

Spirit Appearance: Alastor appears in one of two ways, depending on what Shana's need is.

Spoiler:

The first appearance is that of a large crimson and gold bird of prey, with the two outermost, and most central of his tail feathers being more than twice as long as the rest of his body. The two on the outermost are shaped more like the tails of a cat with a flat spade on the end. while the one in the center looks like links of a chain fused together with a Ruby embedded in in the center of each link. the Total length of Alastor in this form from the tip of his razor sharp beak to the tip of his central tail feather is more than 610 cm (approx 20 ft) and a massive wingspan of 457cm (approx 15 ft). His talon's have four 'fingers' on them, each ending in a claw sharp enough to slice through stone as if it was no more than a warm hunk of cheese.

The second appearance that Alastor takes, and the one that he would appear as if he was ever manifested in the real world is that of a young man, who appears to be in his late teens or early twenties. In this form Alastor stands just under 183cm (approx 6 ft) has short spiky crimson hair, and eyes like liquid gold. His muscular tan torso is covered with only a blood red sash running from his left shoulder to his right hip, with a pair of red and gold wings sprouting from his back giving him an almost angel like appearance. His arms while muscular are not bulging in any way, by choice Alastor tends to keep them bare, minus a Gold flame shaped bracelet on each wrist. From the waist down Alastor is dressed in a pair of long black pants with two red stripes about mid thigh, and red and gold design that starts on each knee and wraps around his leg meeting back up mid shin. On his feet he wears a simple black pair of slippers with black socks.

Spirit Personality:
If one was to try and sum up Alastor in a single word that word would be Regal. He is strict, yet gentle and caring. Whenever Shana visits him to train, he will scold and discipline her for her mistakes, though he will also pay attention to her well being, making sure that she doesn't push herself so far beyond her limits that she may not recover properly, or isn't hurt beyond repair. While in combat, Alastor has a calm, and confident air about him that doesn't break and makes him come off as some what arrogant whenever he and Shana spar.

On their more social visits Alastor will patiently listen to and answer any questions that he has the knowledge to answer, as well as calmly give Shana advice.

Inner World:

Spoiler:

Shana's inner world would be most comparable to that of Laputa (the castle in the sky), though rather than just a single castle floating up there among the clouds it is an island the size of Kahoʻolawe 116 km2 (44.6 square miles). With a palace towards the northern part of the island. There are also 3 separate bodies of water, one the size of a lake and the other two appear to be that of ponds. There are also patches of forests and large walls interconnected walls that surround the palace area.


---
SHIKAI
---
Appearance:
Spoiler:

Alastor's shikai appearance isn't much different from that of his sealed appearance. The only real differences are to the tsuba, and the pommel of the sword. The pommel changes from, bland and undecorated to having a phoenix stamped into it, and the Tsuba goes from a basic round one to something slightly fancier, with a design etched into it.

Abilities:


Name: Guren no Oodachi - Great Blade of Crimson
Effect: It coats Shana's zapakuto with a flame which she can use to increase the destructive powers of her Shikai abilities. This ability doesn't have to be active in order to use any of her Zanpakuto techniques, and if it is used to enhance one of her techniques it can not be reactivated for 2 posts, otherwise it doesn't expire.

Technique Name: Shinku
Technique Description: 1 post cooldown - Shana swings her zanpakuto releasing a ball of fire that changes into the the shape of an four foot wide open hand that will try to grab her target. If it successfully does it will either hold them till for upwards of a post before detonating surrounding the captured opponent in a fiery explosion, unless broken at which point it explodes instantly dealing damage equal to approximately that of a rank 30 hado. Shana can also instantly detonate the hand if that is her desire. if Guren no Oodachi is used to enhance this ability, the explosion is slightly stronger equating to approximately a rank 45 hado.

Technique Name: Hien
Technique Description: 1 post cooldown - Shana swings her zanpakuto creating a wave of flame, that expands outward in a circle like pattern, however it does not form a full circle, and leaving the area behind the Shana's back untouched. The wave itself has the same cutting power as her own zanpakuto, though the flames will prevent the wound from bleeding, by instantly cauterizing it dealing up to second degree burns in the process and doing damage equal to a Cero. If this attack is empowered the cut depth will double.

Technique Name: Danzai
Technique Description: 2 post cooldown - Shana will either swing or thrust her zanpakuto into a stance where she is holding the blade straight out pointing towards her opponent, her arm fully extended. Alastor lets loos a spiraling torrent of fire that is approximately half a meter in diameter, starting from the Tsuba of the blade and continuing on to a maximum of distance of 10 meters from the Alastor's tip. The tip of the attack while dull in appearance can pierce through flesh and bone working almost like a drill of fire inflicting up to second degree burns on its way through, The damage of the attack is equal to that of a rank 70 Hado. The enhancement for this technique rather than increasing the damage it deals, it increases its size by 50%;

Technique Name: Hantei
Technique Description: Cooldown Varies - By far one of the most basic abilities that Alastor possesses being just a simple fireball fired from the blade of the zanpakuto that explodes on contact. The only variation of this technique is that Shana can fire off fireballs of variable sizes. The sizes in feet are as follows:

Fireball Chart:
1x1x1 : deals the damage of a Bala and cause first degree burns on impact, though Shana can fire five of these in a single post. Firing three or more in a single post will cause the ability to have a one post cooldown.
4x4x4: Deals the same amount of damage as a half-cero causing first degree burns on impact. Shana can fire up to 5 of these in one post. Firing 2 or fewer only has a 1 post cool down, though firing 3 or more will cause the cooldown to rise to 2
8x8x8: Deals the same damage as a Cero causing up to second degree burns on impact. Shana can only fire one of these per post with a 1 post cool down.
12x12x12: These are the most powerful of the fireballs that this technique can generate, dealing damage equal to Gran-ray Cero, causing second degree burns on impact, and first degree to anything in the blast radius. Shana can only fire one of these per post an the ability goes on a 3 post cooldown afterwards.

Boosts: Agility, Reiatsu


---
BANKAI
---

New Name: Tenbatsushin Alastor
Bankai Release Phrase: Ignite your heavenly fire to punish the wicked! Tenbatsushin Alastor!
Appearance: The Zanpakuto itself does not undergo any changes between shikai and bankai, Though Shana herself grows a pair of angel like wings made out of Crimson and gold flames. While they appear to be sprouting out of her back her clothes do not receive any damage from them at all, as if they phase right through them. Her eyes and hair also undergo changes while in her bankai, making her seem almost like a living embodiment of her zanpakuto as they take on a more flame like appearance, with her eyes flickering as if flames literally were dancing in them, and golden embers start falling from her glowing red hair.

Abilities:

Ability Name: Jisshi keitai o moyashi (Burning Embodiment)
Ability Description: Shana no longer needs to be holding her zanpakuto to use any of her Shikai or Bankai abilities. In fact she can now launch any of her shikai or bankai techniques from any part of her body, even if she is disarmed.

Technique Name: Shakunetsu no hane
Technique Description: Shana flaps her wings and a dozen feathers dislodge and launch themselves at her target. The feathers pierce their targets becoming lodged in whatever they strike. The feathers burn as if they were red hot daggers dealing damage similar to that of Byakurai, and inflicting second degree burns to the flesh it gets caught in, and Shana can cause them to explode dealing damage equal to that of a #50 Hado in a one foot radius around the feather, also inflicting first degree burns to anything caught in the blast radius, if not the feathers vanish after two posts.

Technique Name: Umarekawaru
Technique Description: Cooldown: 15 of Shana's posts.. Shana engulfs herself completely in white hot flames, normally through some theatrics that makes it seem like her power got away from her and back fired or if one of her attacks are redirected. The flames will consume her completely leaving nothing behind but a pile of ash in its wake. Over the next period of time (1-2 posts), Shana reforms herself out of the ash without so much as as a scratch on her. While this technique will not restore her energy to its full levels, it will heal her of all injuries that she has sustained.

Boosts: Agility, Reiryoku

---
MASK
---


Inner Hollow Appearance: Shana's inner hollow looks exactly like her twin sister Yukari, and as such Shana refers to her as such. Yukari and Shana are identical in all things except in the hair and eyes, Where Shana's are both Red Yukari's are both a dark color. Her hair is pitch black, so much so that light seems to be sucked into it. Her eyes while darker than Shana's red, are merely brown like that of a cup of hot chocolate.

Appearance: Shana's mask looks like the face of a falcon, made out of white bone, with crimson streaks running down from the eye holes almost like tears of blood, wrapping around the beak section. From the center of where the beak connects with the rest of the mask up above the eyes are gold lines almost as thick as the tip of her pinky.
Abilities:
Enhanced Speed - The increased power of flowing through her body further increased her high rate of movement, making her faster than normal.
Enhanced Strength - While she don's her hollow mask her sister's strength starts to flow through her body making her far stronger than she is normally.
Mask Protection - Body damage can seemingly be ignored while wearing their masks, as demonstrated by Ichigo's Hollow during his unwilling transformations.
Hollow Powers:
Cero, Bala, High Speed Regeneration.

Technique Name: Fenix destello Cero
Technique Description:Cooldown Varies This is a variation of Cero that only those with a unique Reiatsu similar to Shana can perform. The beam of the attack is super heated and will melt that which it comes in contact with similar to that of a gundam heat sword, inflicting up to second degree burns, and instantly cauterizing wounds on contact. This attack can either be fired up five times in a post similar to that of a Bala, or can be charged to a stronger attack. After one post of charging this attack becomes equivalent to that of a Cero, after charging for Two posts the damage that this attack can do is equivalent of a Gran Rey

Technique Effect Chart:
Posts Charged:
0 Posts Charged: Basically a heated Bala. Can Be used up to five times per post. No Cooldown
0 Posts Charged: Basically a heated Cero. Can be used once per post 1 post cooldown
1 Post Charged: Fires a beam that is basically two Cero's in strength 1 Post Cooldown
2 Posts Charged: The technique has become equal to that of a Gran Ray Cero 1 Post Cooldown.
3 Posts Charged: Fenix destello Cero is now equal to that of a Cero Oscuras 1 Post Cooldown.
4 Posts Charged: Fenix destello Cero is now equal to that of a forbidden kidou 1 Post Cooldown.


Boosts: Speed, Strength

---
FULL HOLLOW FORM
---

Appearance: Shana's small frame gets coated in a white hollow bone like material her fingers lengthening and sharpening into claws. Her feet becoming like an Eagles talon's. The wings from her Bankai appear but rather than being brilliant wings of flame they now look like all of the flesh had been burned off of the bone leaving a charred skeletal version of them attached to her back. Her claws are also black with soot and ash making her seem almost like a demon bird woman that was burned to death. Her mask grows to encase her full head her flowing red hair is the only part of her body that is still visible while in this transformation as even her eyes changed from their normal Crimson color to a molten gold.
Abilities:

Technique Name: Watashitachiha hitotsudesu (We Are One)
Technique Description: Passive - While in this form Shana, Yukari, and Alastor are in balance with one another, and as such Shana can freely use all of her abilities from her Shikai through her mask on top of the new ones that she gain's here

Technique Name: U~ingushīrudo (Wing Shield)
Technique Description: Cooldown Varies - As the name implies Shana folds her skeletal wings over her body connecting the bones and coating them with her reiryoku creating a barrier to block any attack lower than that of a Gran-Rey Cero. The cool down and drain on this abilty however is equal to that of whatever Shana blocks with the attack.

Technique Name: Honō no tsume (Claws of Flame)
Technique Description: Toggle Ability - Shana coats her claws with white hot flames increasing her cutting power and inflicting second degree burns on any thing she touches with her hands or feet.

Technique Name: Moeru buresu (Blazing Breath)
Technique Description: 4 Post Cooldown - Shana looses a Cero Oscuras level torrent of fire from her beak that decimates most everything in its path. She is rather fond of releasing this at close range where her target would have issues dodging it.

Boosts: Speed, Strength



Last edited by Shana on Fri Jun 01, 2018 5:57 am; edited 6 times in total